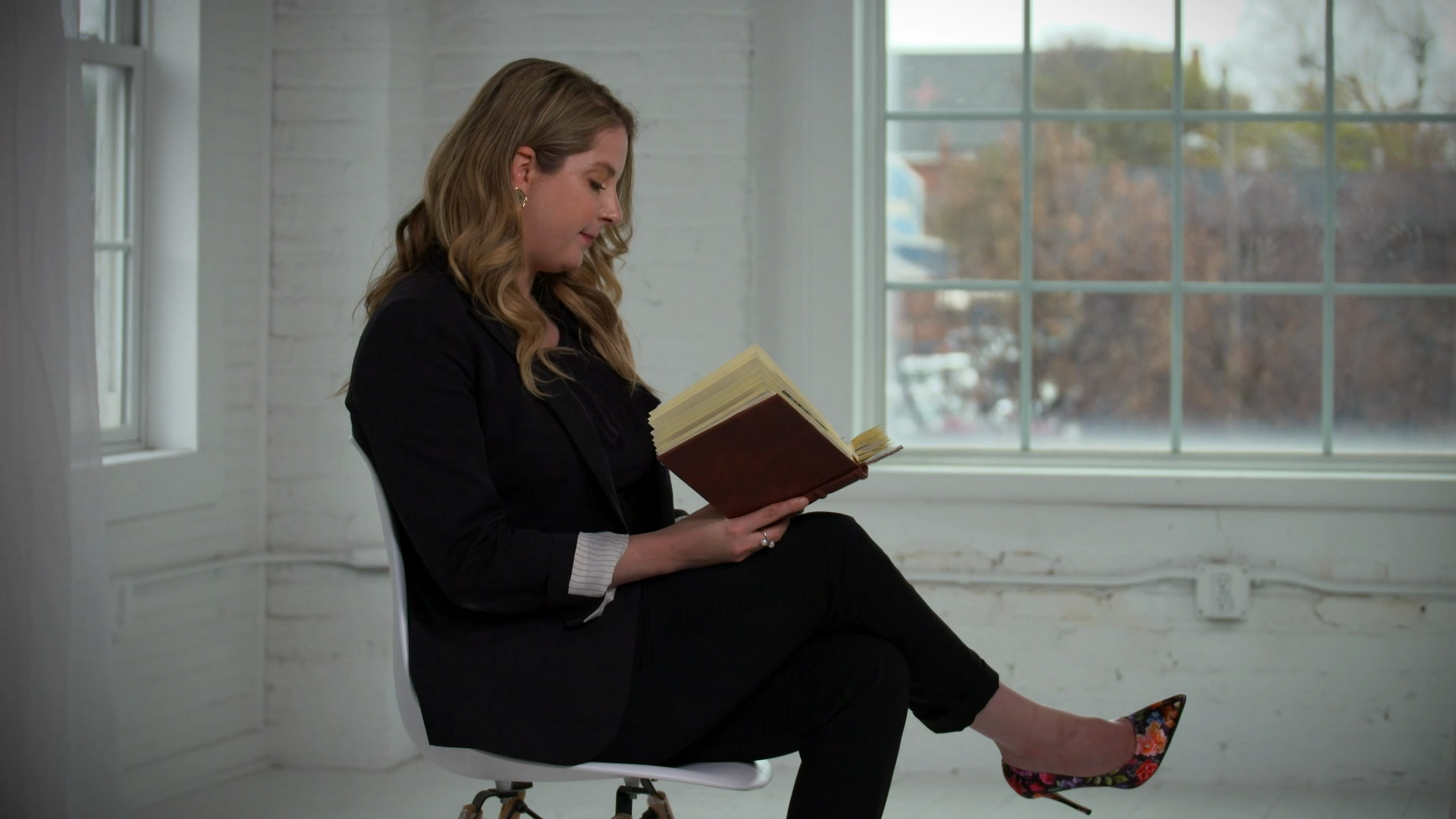 WHAT WAS YOUR INSPIRATION FOR WRITING A MEMOIR ABOUT GROWING UP IN A MILITARY FAMILY?
Brittany Noble McCarthy: I didn't realize until I became an adult civilian just how unique it was to grow up in a military family. My Dad enlisted in the Army when I was five months old, just after he turned 22. Throughout my childhood, I lived in five states, two countries and attended seven schools (not to mention the number of times we changed living spaces!). As an adult, my life experiences included going to college in Virginia and joining the corporate workforce. As a result, most of the people in my life now are civilians who grew up in civilian families. If they had a military family member, the person was usually a few generations removed, or that person had retired before the whole family had to move around or experience any deployments.
The United States is a country that generally supports the troops. Still, beyond headlines and sound bites, the average citizen doesn't understand the ramifications of military family life — both the benefits and consequences.
WAS THERE ANYTHING SURPRISING YOU LEARNED ABOUT YOUR DAD WHILE WRITING THE BOOK?
BNM: In addition to reviewing Dad's military records, I've been doing significant military research. This is especially true for the global operations Dad served in during the 1990s. I was, admittedly, ignorant to much of the history before diving into writing a memoir about my military Dad. It was eye-opening to see the terms Dad would use in conversation when I was growing up which put some real meaning around them. This helped me better understand Dad's military service and how lucky I was to never have to really know what was happening, especially as a child. His answers to me were usually simple: He was proud to fight for all Americans to live safely and free.
WHAT WAS YOUR FAVORITE PLACE YOU LIVED GROWING UP?
BNM: Hands down, Monterey, California. Monterey has always held a special place in my heart. It was not only the longest and last place I lived with Dad, but it was where we were stationed the longest as a military family with two separate tours. Seven years! That was like a lifetime for me. I still count my childhood friends I met there among my closest. Plus, what's not love about the Pacific Ocean, sea otters, clam chowder, and that it was the backdrop for HBO's "Big Little Lies"? It's a beautiful place that should be on everybody's travel bucket list.
YOUR WRITING TOUCHES ON SOME TOUGH, OFTEN STIGMATIZED TOPICS. WHY DID YOU THINK IT WAS IMPORTANT TO DO THAT?
BNM: After the murder-suicide loss, aside from grieving the loss of my father and stepmother, I felt terribly alone. I had no idea how to cope with the suicide of a parent. Like most things in life, there is no playbook. It was unfathomable. I would search for specific supported other survivors like myself and pretty much come up with nothing but sensationalized headlines. I knew, because of the daily headlines about murder-suicides and from research, this was a daily occurrence. Still, I struggled to find experiences told in the voice of a survivor I could relate to.
WERE YOU ABLE TO FIND ANY SUPPORT INITIALLY AFTER THE MURDER-SUICIDE LOSS?
BNM: Aside from having a strong personal support network, I was fortunate to find the Tragedy Assistance Program for Survivors (TAPS), a nonprofit that supports all survivors of those left behind after a military death, regardless of circumstance. Thanks to the support from the TAPS team, I was able to lean on people and an organization larger than myself for support and feel less alone. I also learned the importance of focusing on life versus the way somebody has died. While my father and stepmother died in a murder-suicide, that is not the sole focus of my story and it doesn't have to define me. But, I have fully accepted it is the way both of their lives ended.
Finding my voice as a survivor of suicide loss was a turning point for me. That, and seeing little support for civilian survivors of this type of tragedy, pushed me to publicly identify myself this way and write the story. It is what I would have wanted to have initially after the loss.
WHAT HAS BEEN THE MOST MEANINGFUL EXPERIENCE WHILE WRITING THE BOOK?
BNM: Definitely connecting with other survivors of suicide loss. After my essay with the Tragedy Assistance Program for Survivors (TAPS) published, the most amazing thing started to happen. I had several survivors reach out to me and thank me for speaking about it publicly. Each time I have felt like giving up, it seems another survivor of this type of loss has found me, giving me the strength to keep going. We've even started a virtual support group for murder-suicide survivors. It's been very healing to authentically connect with others who have a shared experience.
IF THERE IS A MEMORY OR MOMENT, YOU'RE MOST FOND OF OR YOU FEEL IS THE MOST POWERFUL, THAT YOU KNOW YOU HAD TO INCLUDE?
BNM: Probably the last positive interaction I had with my Dad and stepmother. They visited me and my then fiancé, Mike, in northern Virginia. I was nervous about them meeting Mike for the first time, but it was a really great visit. We went to an art fair in Alexandria. We did the whole DC- tourist-thing together and took pictures at the Capitol building, the Lincoln Memorial, and the Washington Monument. On the last day, they were there; we visited Arlington National Cemetery. Dad was proud as passers-by saluted him. He was an unmistakable sergeant despite his civilian clothing and walking cane. With the help of the shuttle and some walking, we made it to the top of the hill in the cemetery and solemnly overlooked the masses of war heroes laid to rest at the foot of our nation's capital. I admired him as he stood at attention, knowing it would be his highest honor to join them there one day. I could never have predicted then what would happen.
WHAT ARE SOME YOUR FAVORITE BOOKS?
BNM: I love reading about life experiences, even when it seems there's nothing I can relate to personally. In almost everything I've read, I've found something to relate to. I believe memoirs serve to teach us more about humanity and compassion, even if we can't get inside somebody's head or understand their situation completely. Memoirs are key to empathy.
IF YOU COULD CHOOSE ONE LESSON OR MESSAGE FOR READERS TO TAKE AWAY FROM YOUR BOOK, WHAT WOULD IT BE?
BNM: That everybody deserves compassion and empathy – especially survivors of tragedy and trauma we see in the sensationalized 24/7 news cycle world we live in.
If you could change one thing about your path as a writer, what would you do differently?
BNM: I'm not sure I would change anything. I've been fortunate to write in some way, shape, or form throughout my life. Every bit of experience has helped me hone my skills. In the corporate world, I was behind the scenes in public relations, writing in thought leaders' voices. As a young author mentor in my community, I hear fresh perspectives and am inspired by the student's grit.
I've always considered myself a very private person, so taking the leap to share my experience and write a literary memoir about my suicide survivor story – one of the most painful things to happen to me in my life was terrifying. But I've learned this is my heart's work – and I'm lucky enough to be willing and able to do it.