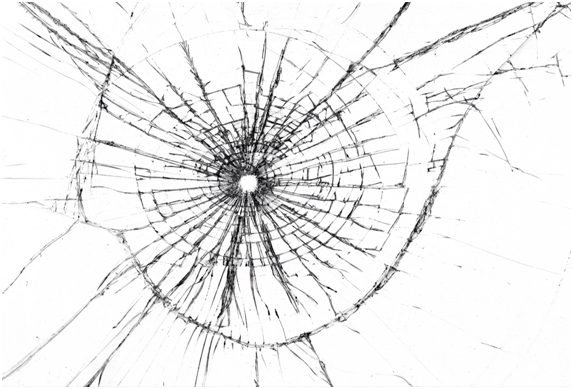 The United States observes June as Posttraumatic Stress Disorder (PTSD) Awareness Month and June 27 as PTSD Awareness Day. These are important dates dedicated to shedding light on the invisible wounds of PTSD, raising awareness, shattering stigma, and ensuring those suffering can access the help they need. PTSD is well-deserving of America's attention.
PTSD is defined as a psychological disorder that may occur in people who witness or experience a traumatic event in their lifetime (American Psychiatric Association). Examples of traumatic events include natural disasters, accidents, deaths, sexual assault, abuse, and combat.
Who experiences PTSD?
According to PTSD United, 70 percent of U.S. adults, or 223.4 million people experience some type of traumatic event at least once in their lives and up to 20 percent go on to develop PTSD in their lifetime.
After experiencing a traumatic life event, some people may replay the incident in their mind on a continuous loop. A person with PTSD usually experiences anxiety, upsetting nightmares, suicidal thoughts, and depression. Other PTSD symptoms include emotional numbness, avoidance of others, guilt, and flashbacks. Treatments of PTSD include counseling, therapy, medication, and peer support .
PTSD and Veterans
Although they are not the only population living with PTSD, military Veterans do make up a large sum of those suffering. According to the Wounded Warrior Project, PTSD in veterans is very common. About 354 million adult war survivors globally struggle with posttraumatic stress.
In the U.S., the number of veterans with PTSD varies by service era; 11-20 percent of those who served in Operations Iraqi and Enduring Freedom have PTSD in a given year; 12 percent of those who served in Desert Storm have PTSD in a given year; and 30 percent of those who served in Vietnam had PTSD in their lifetime.
The stigma associated with mental health is serious and strong. This is especially so in military communities. In fact, the misinformed, derogatory term "shell shocked" was once commonly used to describe those suffering from the condition following military service. In a positive move, some veterans advocates, including Mission 22, have dropped the "d" from PTSD completely stating, "we don't believe in calling the results of lived experience a disorder."
The cost of PTSD
The cost of PTSD on our country is both financial and emotional. As a survivor of suicide and murder-suicide loss, and the daughter of an Army veteran who served in many overseas operations including Operation Iraqi Freedom and Desert Storm, I have personally experienced that emotional cost.
As detailed in my essay with the Tragedy Assistance Program for Survivors (TAPS), I remember the media and crime scene reports' ignorant remarks about mental health following the deaths of my father and stepmother: "None of the reports mentioned two months before the end. How Dad chucked any identifying possessions he had into the woods, save a cell phone, and hid in a port-a-potty for hours making frantic calls. How for years bright lights and loud noises would spur him into panic attacks, symptoms temporarily appeased by a cocktail of antipsychotics and medical marijuana. How Dad suffered from posttraumatic stress and was convinced our country's enemies were tracking him wanting revenge for the atrocities he believed he committed."
It's well past time to break the stigma.
Resources
If you're suffering with PTSD or caring for somebody with PTSD, you can find support in the following resources.
The Suicide Prevention Lifeline at 1-800-273-8255 provides 24/7, free and confidential support for people in distress, with prevention and crisis resources for you or your loved ones.
---